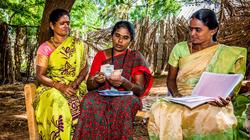 Female entrepreneurs are driving GDP growth worldwide, and they're not slowing down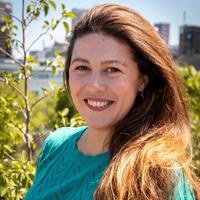 Written by Lynn Hamerlinck on 11 December 2020
The recent election of Kamala Harris as the first female Vice-President of the United States, without doubt strengthens women around the world to demand independence, freedom, and empowerment.
In many emerging markets, the empowerment of women is particularly important. But there's a worldwide need to support women to fulfill their potential. Are women the next emerging market?
Uganda and Ghana, for example, score highest in the percentage of women business owners worldwide. Meaning some of the least wealthy and developed economies have higher women business ownership rates than their wealthier developed global peers. While the reasons for this high percentage are not all positive, it's encouraging to see these women taking control of their lives through entrepreneurship.1
Opportunity versus Necessity‐Driven Entrepreneurship
You might say that the reason to start a business is to improve your income, or maybe to follow your dream. But there appear to be different grounds for beginning entrepreneurs to take the plunge. In developed markets, more than 7 out of every 10 entrepreneurs start a business by perceived good opportunities, and to improve their financial independence. While in emerging markets, around 4 in every 10 entrepreneurs start a business out of necessity rather than an opportunity.
However, while entrepreneurial activity is high in developing markets, innovation and the motivation to grow businesses on a larger scale tend to be lower than the global averages.
In India, out of every 100 business owners, only 7 are female. Of those who start a business, half do so out of necessity, rather than to pursue an opportunity. Despite this, India stands out for its high proportion of innovative entrepreneurs.
The power of funding
Entrepreneurial opportunities for women lead to a whole host of other economic benefits. For example, due to their higher level of engagement in business activities2, women in Ghana are much more likely to have a bank account than their regional peers in Malawi, Uganda, and Angola (at a rate of 40% compared to 20%). Therefore, the growth of female entrepreneurship worldwide is an encouraging development, even though women entrepreneurs continue to face many obstacles.
Overcoming obstacles
Women are finding ways to successfully start their own businesses while overcoming barriers such as the lack of access to affordable funding. Getting funding when you have an idea for a new business is not easy. Reports have shown that less than 5% of SMEs have access to formal credit, while others rely on informal sources to fund their businesses. According to research by the World Bank, women in emerging markets are generally marginalized in the following ways:
Disparity in access to the Internet and Technology
Institutional barriers to accessing funding such as high interest rates, lack of collateral guarantees, complicated processes, and lack of business track record to secure financing.
Restrictive cultural and social norms impeding access to financial and business services
Lack of confidence needed to deal with bureaucracies and financial institutions
Yet despite being undermined, women's determination to start their own businesses in these lower income and emerging markets cannot be overlooked. The results show women being nearly equally as driven as men when it comes to pursuing entrepreneurial activities.
Can you imagine how much more women would be able to contribute economically and socially if such barriers are removed, or systems improved?
Time for a change
At Lendahand our main goal is to eradicate poverty, which is also UN Sustainable Development Goal #1. To achieve this, SDG #5, Gender Equality, is a crucial goal to work on. As a result, we actively carefully surround ourselves with portfolio companies who share our mission.
In the top Female Business Ownership Country Ghana, for example, portfolio company Redavia shares a strong belief in local female entrepreneurship. You can read more about their efforts in one of their projects on their blog.
Further, investing in local crowdfunding platforms like Milaap in India can also make a huge difference. Milaap has been active on our platform since 2016, giving many female entrepreneurs in rural India the opportunity to grow their businesses, primarily in the weaving industry.
Luckily there are worldwide initiatives addressing this opportunity for global change and growth. The UN has designed the Women's Entrepreneurship Accelerator to inspire, educate, and empower women entrepreneurs around the world.
Female entrepreneurs have the potential to transform their local communities and national economies. So, let's keep improving gender equality to further drive GDP growth in emerging markets in a powerful, and sustainable way.
1 & 2 Mastercard Index Women Entrepreneurs 2019