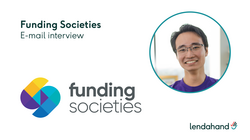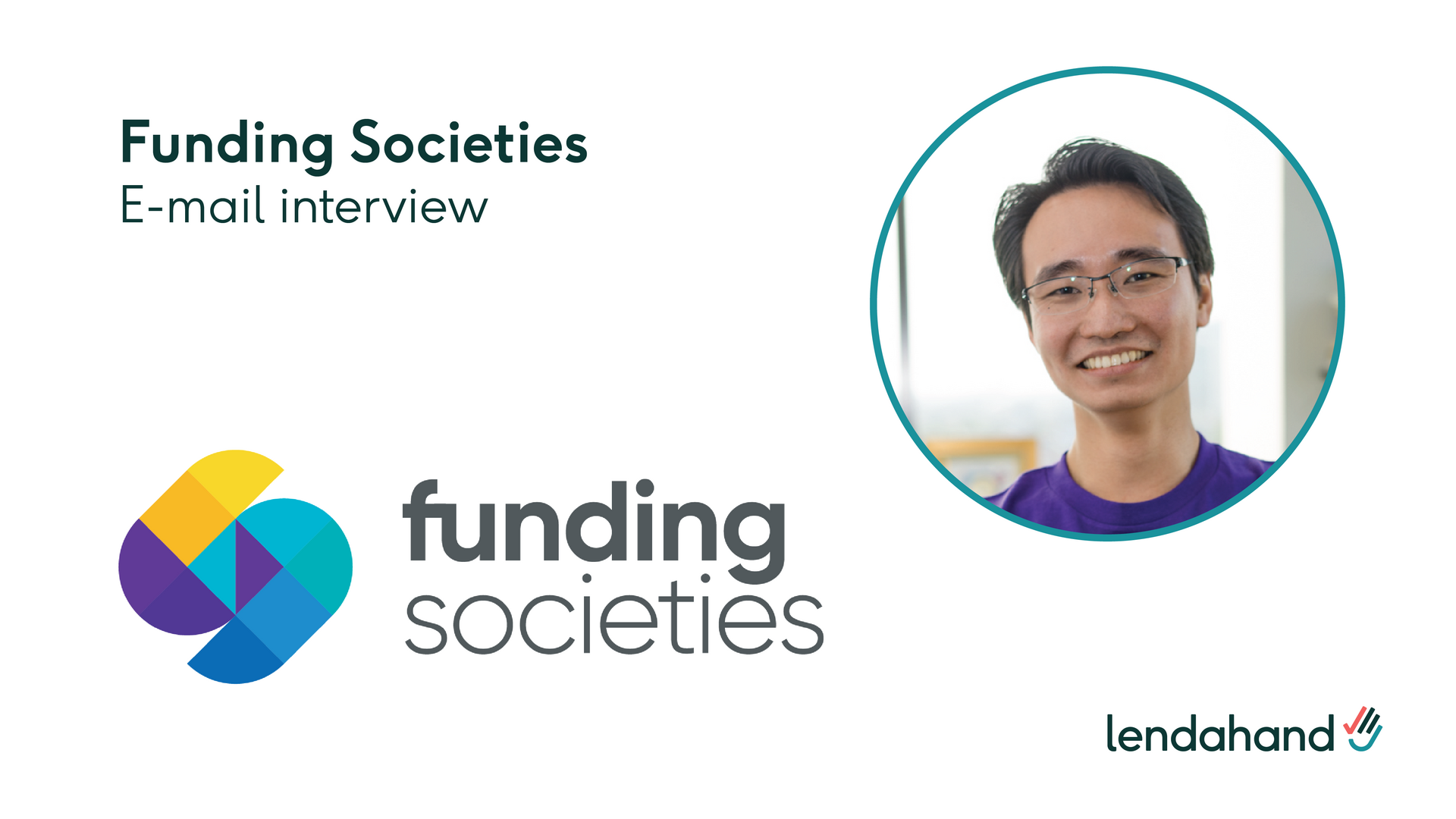 Interview with Funding Societies CEO Kelvin Teo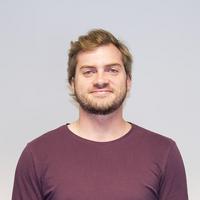 Written by Lucas Weaver on 23 February 2021
We recently conducted an email interview with Kelvin Teo, Co-founder and Group CEO of Funding Societies | Modalku. Here's what he had to say about the exciting prospects of Peer-to-Peer lending in Southeast Asia, as well as the impact Funding Societies is making by providing much needed capital to underfunded SMEs.
Q: What is the story behind your company and what inspired its start?
The story of Funding Societies began in 2014 when Reynold Wijaya and I met at Harvard Business School. Peer-to-peer (P2P) lending was booming in the US and we realised it could contribute to financial inclusion in Southeast Asia, if it was adapted to the local context.
Small and medium sized enterprises (SMEs) account for about 60% of GDP and the majority of employment in Southeast Asia, but face a funding gap of $320B, based on World Bank IFC. Despite the mixed reputation of credit, money plays an integral role in our lives and starting up businesses. Regulatory openness and regional digitalisation gave us a window of opportunity to solve this structural problem.
As my co-founder Reynold and I have been fortunate in our professional careers, we feel it is only right to pay it forward to society, and hence we took it upon ourselves to bring the idea of Peer-to-Peer lending back home, with the hope of empowering millions of SMEs, enabling social mobility for many, and uplifting Southeast Asia as a whole.
Q: In your own words, can you explain your company's value proposition and the people/businesses you serve?
Funding Societies specialises in short-term, unsecured and flexible financing to meet the needs of SMEs. The financing comes in the form of term loans, invoice financing, and micro loans ranging from $500 to $2,000,000, catering to SMEs across various stages and needs. Many SMEs use the funds for working capital or as bridge loans to scale their businesses. SME owners can easily apply for financing via our website, with the support of our friendly sales officers if necessary, and can receive a decision from our proprietary credit model in as fast as 2 hours for micro-loans.
As a two-sided platform, we also serve retail investors, as well as accredited and institutional investors via our digital platform, enabling them to earn an interest return from these loans, as well as the social return from helping SMEs. As a regulated entity, Funding Societies conducts know-your-customer ("KYC") for all our customers. After which, investors can start investing with as low as $15, making it easy for individuals from every walk of life to create a diversified investment portfolio. Investors can track their investment activity and returns on their personalised mobile dashboard.
Q: What are the most significant challenges your company helps overcome?
In Southeast Asia, it is hard for SMEs to secure loans from traditional financial institutions if they have limited credit track record and/or limited assets to pledge as collateral. They typically come to us in 4 scenarios.
Firstly, they are new to business loans and would like to get financing as well as build their track record. Secondly, they have a bank loan but the loan size is too small given their lack of collateral. In these scenarios, we serve as top-up financing for them, if they have sufficient cash flow for repayment. Thirdly, they need financing fast and the banks are too slow to meet their needs. Finally, they need flexible forms of financing such as invoice financing, which banks only offer to corporates rather than SMEs.
For investors, there are not many investment options in Southeast Asia that are liquid, low in capital investment, easy in regards to not requiring a lot of research and monitoring, and yet yields a good return. We offer a good fixed income product that investors can just "invest-and-forget", based on their investment preference in our auto-investment algorithm. The short-term nature of the investment and monthly repayments gives investors control over funds. As this alternative asset class has little correlation to the stock market, some sophisticated investors also use it as a form of portfolio diversification. Ultimately, we help to preserve and grow their wealth.
Q: What problems has your company faced due to the funding gap facing SMEs in emerging markets?
The key problem is market education. There is an inherent assumption that SMEs that cannot get financing from banks must be non-creditworthy. It is a structural problem in emerging markets, whereby traditional financial institutions are structured to better serve corporates and consumers. Sandwiched in between, SME owners often have to rely on the 3Fs (friends, family and fools), personal credit card and/or informal moneylenders to finance their business, which are often too small in loan size, unsustainable, expensive and at times dangerous.
Q: Why did you choose Lendahand to finance your business?
Funding Societies and Lendahand share the same goals of contributing to societies in emerging markets through financial inclusion. This alignment brought us together. As a "crowdfunding platform for entrepreneurs", Lendahand understands small, financially under-served but still creditworthy businesses. Our first listing is already up on Lendahand's platform, and it's extremely encouraging and humbling to see hundreds of investors supporting our efforts.
Q: How does your company stand out from your competition?
As the largest SME digital financing platform in Southeast Asia, Funding Societies has given out more than $1.5B loans to approximately 65,000 SMEs in Singapore, Indonesia, Malaysia, and soon even more countries. Licensed in the respective countries, and newly launched in Thailand, we differentiate ourselves with a wide range of product offerings for SMEs, enabled by technology and data.
For our commitment to SMEs, we are honoured to receive numerous accolades including the United Nations Global SME Excellence Award, the Singapore government MAS FinTech Award and recently special recognition by the Chairman of Indonesia regulator OJK as a key FinTech Mover for National Economy Recovery in the presence of President Jokowi.
We are also backed by renowned global equity investors such as Sequoia India and Softbank Ventures Asia Corp, as well as many local and regional investors such as Samsung, LINE and Bank Rakyat Indonesia.
Q: How has your company developed its social impact over the years?
Funding Societies has been actively helping the under-served SMEs to grow, of which 24% of our SMEs are led by female owners. Based on an Economic Survey we conducted in 2020 for our Singapore and Malaysia borrowers, 50% of them have grown their revenue and 11% of them have expanded their staff because of our funding. We hope to continuously support SMEs in their growth journey through financing and digital services.
Q: Can you tell us about a notable success story your company has had?
There are many, but IncuBaker is a notable one. IncuBaker is a shared cooking facility that allows home-based cooking entrepreneurs who want to expand their business to experiment in a safe environment.
Started in 2018, the founder Terence was inspired by his wife's desire to open a café. As an incubator for budding chef entrepreneurs, IncuBaker has already enabled the success of over 10 business ventures. Selected by government statutory board Enterprise Singapore to hold a national snack entrepreneur competition, Terence required upfront capital financing to undertake this exciting new business project.
In his interview, Terence said "We looked to the banks. They said you want to borrow, show us these statements. The problem was it was a new concept and we were a new company. So even though we had a purchase order, we needed the funds upfront. But traditional banks thought it was too "dodgy", so we were turned down. Funding Societies was able to bridge that gap for us."
"The Funding Societies relationship manager was really supportive of my business project and he even came to visit my business a couple times. He said he was going to take it up personally to make sure I got the approval. It was so nice to have a phone call and someone on the line instead of a long stream of emails or dealing with 20 questions on an automated phone menu. The Funding Societies business financing didn't require hoops to jump through."
"The whole application process took less than a week. The funds were dispersed in less than 48 hours. It was quick. It shows that if you have a sound concept, that should carry a lot more weight than just how long the company has been in business. The criteria being a bit more flexible really helps, rather than needing to tick all of the boxes on a standard form. Especially for first time business owners who need quite a lot of funds at the start."
Q: Are there any exciting initiatives in your pipeline?
There are several. As an SME short-term credit specialist, Funding Societies offers term loans, receivables financing, merchant cash advance, property backed financing, amongst many others. Given the varied needs of SMEs, we have continuously invested into technology and data, so that we can meet expanding needs of SMEs.
For our good work, we are honoured that our subsidiary FS Capital became one of the only 2 FinTech firms to be onboarded as a Participating Financial Institution under the Singapore government's risk sharing program called Enterprise Financing Scheme. We were also proud to be selected as part of the Malaysia Co-Investment Fund (MyCIF) scheme, whereby the Malaysia government is co-lending RM1 for every RM2 we are crowdfunding for SMEs in Malaysia. This allows us to further diversify the risk for investors and extend more financing to SMEs.
Q: What is the most fulfilling part of your job?
We started Funding Societies to make a positive impact in Southeast Asia. Hence the most fulfilling part of my role is to see team members developing, SMEs growing, and investors thriving. We are gratified that half a dozen of Funding Societies staff have gone on to become entrepreneurs, contributing to the ecosystem and innovation. It puts a smile on my face when I pass by the shop of a SME client on a weekend, or accidentally overhear an investor on our platform raving about their experience to a friend.
Q: How has COVID-19 affected your company, and how are you overcoming it?
As Funding Societies is a two-sided platform, COVID-19 had two main implications. For SMEs, it had increased credit demand but also credit risk. For investors, it had reduced the supply of funds, as they conserved cash and took a "wait-and-see" approach for the economy.
It was difficult initially in Q2 2020, but we have emerged stronger and more resilient in the second half of 2020, outperforming our results in 2019 across almost all metrics. For new SME customers, we have tightened our credit assessment, lending only to industries that are performing well in the pandemic e.g., healthcare, transportation and medical supplies etc. We have also reduced the tenor of our loans further and stepped up our asset-backed products to mitigate pandemic related risks.
For existing SME customers, our team has engaged them early to understand their situations so that we can strike the right balance between helping SMEs and protecting investors' interest. For investors, we recognise that it could be a worrisome period. Hence we provided them regular updates including a quarterly investor call to talk through the portfolio performance, as well as our financial performance and investors questions. We are fortunate that after the initial dip in Q2 2020, investor confidence returned and we saw a solid recovery in funding to pre-COVID levels.
Q: Is there anything special you want people to know about your company?
Compared to the single market in Europe, Southeast Asia is a fragmented market with 11 countries, each with its different language, culture, and law. Such fragmentation is widely considered the region's greatest 'unique challenge'. However, we are a FinTech company that is firmly committed to solving the financing problem in Southeast Asia. Hence, we call ourselves "Funding Societies". We do not want to just fund a society, but many societies across all of Southeast Asia.
To invest in Funding Societies and help them provide more funding for SMEs in Southeast Asia, visit our projects page here.