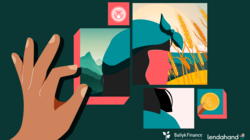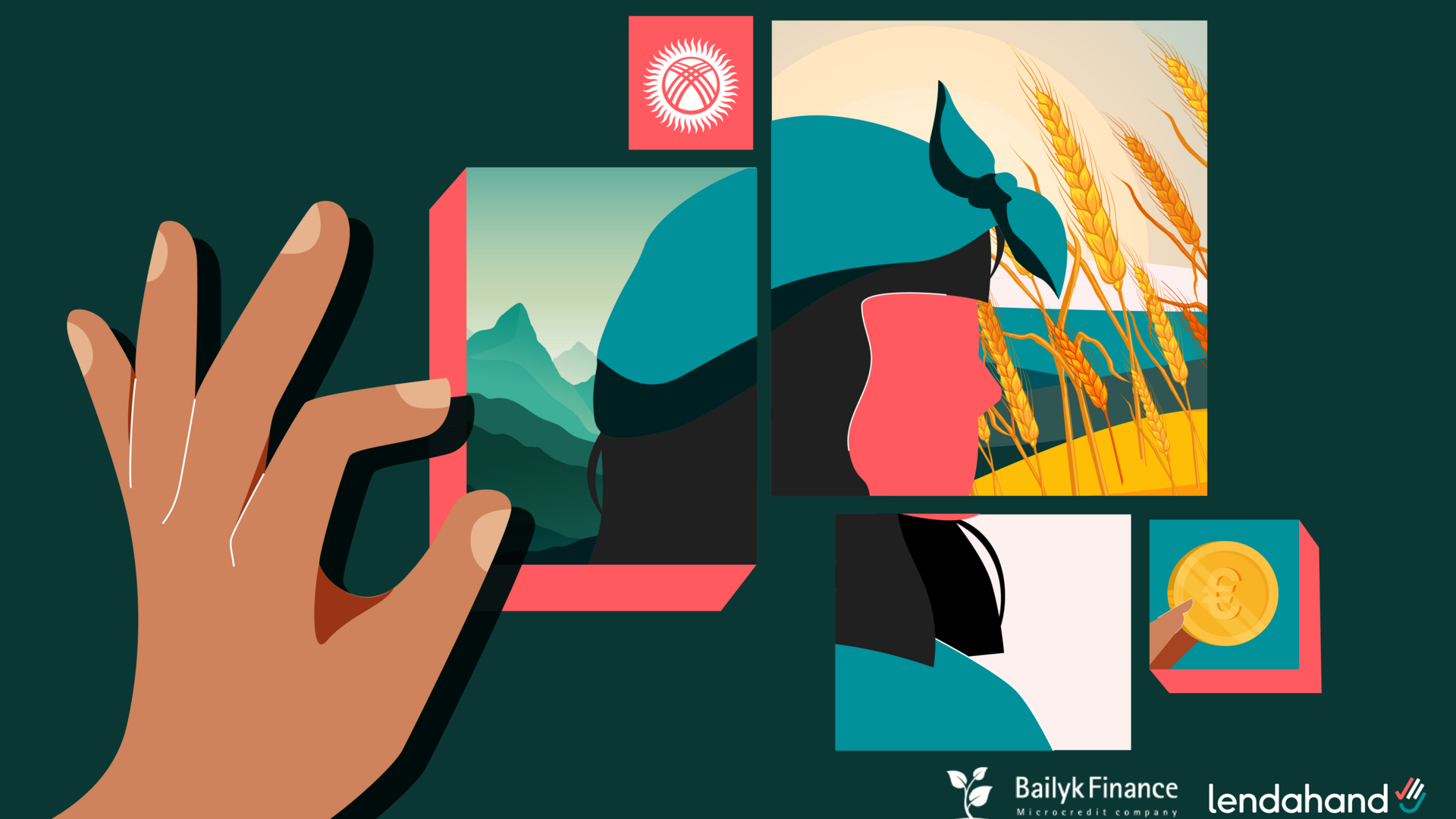 Welcome Bailyk: Second MFI in Kyrgyzstan on Lendahand
Written by Lynn Hamerlinck on 28 March 2022
Two is better than one, and after recently welcoming our first microfinance institution in Kyrgyzstan on Lendahand, we're now excited to soon launch projects with a second MFI in the region: Bailyk. With Bailyk, we will double the impact our crowd can make in Kyrgyzstan.
In 11 years of business, Bailyk has provided affordable financial solutions to around 43,000 small businesses and households. They predominantly serve people in rural areas from their network of 42 offices spread over the country.
Wondering how the Kyrgyz economy looks and what it's like to be an entrepreneur there? As Kyrgyzstan is a generally less known country, we've listed some insights for impact investors about this new emerging market on our crowdfunding platform.
Women-led microfinance institution
The United States Agency for International Development (USAID) helped Kyrgyz farmers increase incomes and create new employment opportunities through their Agro Horizon Project a couple of years ago. Recently, USAID awarded Lendahand a grant to help close the funding gap between male and female entrepreneurs. With the grant we want to make it possible for 120 million euros to go to women-led companies over the next three years. Launching Bailyk on our crowdfunding platform fits the bill by having an all-female management board.
CEO Moldazhanova Chinara is proud of the results Bailyk achieves
Bailyk is owned and managed by three women. CEO Moldazhanova Chinara has been Bailyk's CEO since 2013 and brings 20 years of experience in finance and microfinance to the company. "We achieve high results, based on the principles of social responsibility to our founders, customers, employees, and society. We look forward to long-term success and care to conduct business responsibly and in good faith." Chinara refers to their business ethics requirements, customer protection, and the way they care about their employees' working conditions and development.
The team of 400 employees represents almost all regions of the Republic and works to improve access to finance for entrepreneurs and families who need it most. Bailyk provides employees with social guarantees and pays special attention to continuing professional development. The company agrees this is essential to providing quality advice and service to their customers.
"Once a year, we gather on the shores of Lake Issyk-Kul to get acquainted with new team members, discuss best practices, and enjoy team-building activities" Chinara proudly adds.
In 2021, Triodos Bank provided USD 2.5 million from their funds to Bailyk to expand their green loan offering. It allows Bailyk to extend their loans for renewable energy sources such as installing solar-powered fridges and heaters and the insulation of residential buildings. Bailyk has also been working closely with the International Finance Corporation (IFC), a member of the World Bank Group, to develop and enhance its green loan offering. As a result, Bailyk's clients have saved a total of USD 6 million in heating costs, resulting in 260,000 tonnes of avoided CO2 emissions.
How creating opportunity improves lives
Besides their employees, Bailyk also focuses on gender equality in their client base. 58% of their borrowers are women. One of them is Taalaikul. Her history with Bailyk began in 2014. She was then still selling her goods by driving through surrounding villages to find customers.
With a collateral-free loan from Bailyk, Taalaikul was able to open her store, 'Excluziv', where she started selling imported clothes from Turkey. Now she sells exclusive women's clothing and shoes.

The turnover from her business makes a huge difference in the life of Taalaikul's family. They were able to repair their house and hold the weddings their children always dreamed of. "The collateral-free loan is most suitable for my business, as it allows me to quickly acquire products that are in high demand. After all, turnover is the most important thing," Taalaikul says. Being an entrepreneur at heart, she is now further developing her business with goods from India, expanding her product range with original jewelry pieces.

When Aigul lost her job five years ago, she took her financial future into her own hands and started renting a stand at the Sokuluk market where she sells children's football uniforms and clothes for men. As Aigul is actively looking for clients, she is now the main supplier of football uniforms to schools in her region. Her business ingenuity led Aigul to increase her turnover from 30,000 soms to 120,000 soms (280 euros to 1150 euros). She's now using her sixth loan with Bailyk to purchase new products and expand her range.
Aigul's son joined her business and added furniture to the shop, which he custom-makes for clients. "With the support of Bailyk, our family was able to increase sales. With the income we saved, we are now building a new family home," Aigul says, smiling.
As a microfinance institution with a strong network in rural areas of the country, Bailyk takes on its social responsibility by promoting financial literacy, health, job creation, and the overall improvement of living conditions.
Are you looking forward to supporting entrepreneurs in Kyrgyzstan? Bailyk's first project will soon be available on our platform. Keep an eye on our projects page.