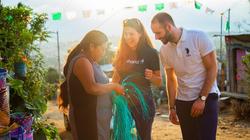 How does a new project come on the platform?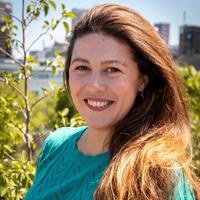 Written by Lynn Hamerlinck on 17 October 2022
One of the most frequently asked questions is how Lendahand selects new projects for our platform. What happens behind the scenes before a project is available for you to invest in? What does the due diligence process look like?
As a crowdfunding platform for entrepreneurs in developing countries, we work to offer a diverse portfolio of companies and microfinance institutions to our crowd of investors. Within Lendahand, our Investments Team - consisting of 8 people - is responsible for this. Every day, they work on monitoring existing, and finding and screening, and monitoring new offers for the Lendahand crowd.
How does Lendahand go about it?
A thorough investigation precedes the admission of a microfinance institution (MFI) or company on the Lendahand platform. As a social enterprise, we place quality over quantity. As a result, it sometimes takes months (up to a year) before a new company appears on our platform. In doing so, we want to guarantee as much as possible that our crowdfunding activities actually reach those entrepreneurs who need it most and that the financing affects them positively.
Due Diligence and Approval Process
Lending to companies is done only and exclusively after extensive due diligence and both internal and external approval process. This process consists of 15 steps, written out in detail on the page 'How does Lendahand select new projects for the platform?'.
Broadly speaking, the process of selection and launch has four phases:
Introduction: screening of financial information and impact
Negotiation: first offer and due diligence interviews
Know Your Customer: KYC and approval by our Payment Service Provider (Intersolve)
Approval and Completion: estimating risks, impact and financial analysis, recommendations from our Credit Committee and Impact Committee
Once a new borrower is approved, our team periodically re-evaluates the borrowers' operations. The questions for these checks are also written on the extensive page about the selection of projects.
Unfortunately, it's impossible to prevent a potentially negative effect from slipping through the analysis, but generally, we base our opinion on company policies, trust in management with whom we have extensive personal contact, and talking to customers when we visit. During these visits, we always try to visit at least 5 randomly selected entrepreneurs.
Repayment requirements for SME entrepreneurs
If an end client of a financial institution is not doing well operationally and financially, our borrowers have certain requirements. We assess these as well, as they often include collateral. Almost all (micro)finance institutions require collateral before providing a loan. We screen how MFIs implement these collateral requirements with their clients. Among other things, we do reference checks with other funders, such as Accial Capital for example. We do not deal with parties who, in our view, act aggressively.
The Lendahand commitment
With Lendahand, we try to fully minimize the risk of abuse in our portfolio by following the roadmap described above. We believe that microfinancing if done fairly and affordably, is an essential tool in the fight against poverty in the way founder Muhammad Yunus once conceived it.