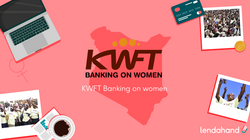 KWFT: Creating Opportunities for Women in Kenya through Microfinance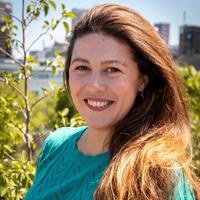 Written by Lynn Hamerlinck on 17 April 2023
A new exciting investment opportunity is available for crowdfunding on Lendahand. Kenya Women Microfinance Bank (KWFT) is a microfinance institution that aims to reach unbankable women in society, giving them an opportunity to gain financial access that they were previously unable to achieve. How they do it? KWFT offers affordable financial services without requiring collateral to create positive social change and transform the lives of Kenyan female entrepreneurs sustainably.
Founded for women
The microfinance institution, founded in 1981, is regulated by the Central Bank of Kenya and has a unique niche in the financial services sector, focusing on serving women who historically have had less access to financial services despite actually being better-quality borrowers.
As in many other developing countries, women in Kenya face many challenges in accessing financing due to cultural and traditional beliefs, limited property ownership, and financial illiteracy. KWFT understands these challenges and has been working to empower women economically and socially for over 40 years.
The microfinance institution offers products that are specifically positioned to meet the needs of women and their families. Their clients get access to credit, savings, and banking services, which are essential for women to grow and expand their businesses. This contributes to empowering many women financially, create more opportunities in local communities and reducing poverty.
KWFT on Lendahand
Having their focus on contributing to Sustainable Development Goal #5 for Gender Equality, your investments in KWFT will be used to finance women's microenterprises to improve their incomes for better economic and social well-being. The financing will reach entrepreneurs through solidarity groups of women who self-guarantee the funds. On average, the microloan sizes are of 300 euros with a maturity of one year. Most clients have businesses in trade, services, and farming.
KWFT serves over 800,000 clients, making it the microfinance institution with the most extensive network in Kenya. They have 229 offices spread across 45 of the 47 counties and ensure their presence in remote, rural, and poor urban areas. They also offer a mobile banking system to over 200,000 women.
KWFT is a microfinance institution that has significantly impacted the lives of women in Kenya. Want to contribute to creating opportunities and making a difference too? Head to our projects page to crowdfund their current project.