Moldova
Mikro Kapital 5
With a loan of EUR 415,000 Mikro Kapital will provide working capital to another 50 entrepreneurs from the Republic of Moldova. The proceeds will go to medium and small businesses from sectors like agriculture, retail and transport services.
Local partner investment

5 new jobs

250 people reached
Fully funded in 11 days on 26 June 2021.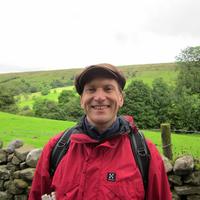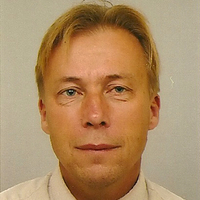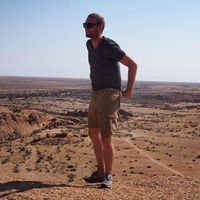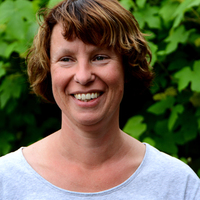 + 880 other investors
About the issuer              
General information:
Borrower:                                        OCN "Mikro Kapital Company" SRL
Country of operations:                   Republic of Moldova
Head office:                                    Chisinau, Republic of Moldova      
Website:                                          https://mikrokapital.md
Date of incorporation:                    April 4th, 2013
# of employees:                              59
Information document of the issuer (NL)
Information note of the issuer (BE)
Project terms
Currency:                                          EUR
Amount:                                            415,000
Maturity:                                           36 months, semi-annually, linearly amortizing
Interest rate:                                     5% p.a.
Summary
OCN "Mikro Kapital Company" SRL, further Mikro Kapital Moldova is a non-bank credit organization that provides loans to micro and small enterprises and private individuals in Republic of Moldova. Mikro Kapital in Moldova is part of Mikro Kapital Group (registered in Luxembourg). Mikro Kapital Moldova is 100% owned by Alternative Fund, a Luxembourg based Securitization Fund, managed by Mikro Kapital Management. At December 2019 year, Mikro Kapital Group had more than 670 Million EUR assets under management with operations in 19 countries.
The company was registered on 4th April 2013 and was developed from scrap. The head office is in Chisinau, Republic of Moldova. The branches are located in Chisinau city and towns Balti, Soroca, Edinet, Drochia, Comrat and Cahul. Via its 8 branches, the organisation covers major territory of Moldova. At end of 3rd quarter 2020, Mikro Kapital Moldova had 59 employees, a gross loan portfolio of 16.7 mln EUR and PAR>90 of 2.4%. Since beginning of its activity the company provided more than 5,800 loans in amount of 48 mln EUR and served more than 10,000 clients.
Among the 168 registered non-bank credit organizations, at end of September 2020, Mikro Kapital Moldova is on the 6th place by volume of Gross Loan Portfolio (leasing not included).
Loan purpose
With a loan of EUR 415,000 Mikro Kapital Moldova will provide financing to about 50 entrepreneurs from the Republic of Moldova. The proceeds will go to micro and small businesses from sectors like agriculture, trade and transport services. These entrepreneurs will be able to continue their activity despite a difficult year because of Covid 19 pandemic and drought, which affected agri producers in the South and Central part of Moldova. The organisation will support its clients as it has done in the past.
Mikro Kapital Moldova targets micro and small, entrepreneurs, either juridical or physical persons, and individuals for providing access to credits. It offers a range of solutions to its clients taking into account the individuality of every business. The financing is provided in the form of:
Loans for business (for micro and small business clients)
Loans for agribusiness (for farms and agro companies)
Loans "Home" (to improve living conditions by purchasing apartments/houses)
Rapid loans (fast track loans) (small working capital needs, acq. of small value fixed assets, other purposes)
Consumer Loans.
The loans provided can be in the range from 250 EUR up to 250,000 EUR. However, the average loan size is much smaller in reality - below 10,000 EUR. The maturity can be from 3 months up to 7-10 years (this is very rare and may be in case of HOME loans). The actual average maturity of loans is below 2 years. Normally the repayments are in the form of annuities. Agricultural loans may benefit of some grace period of up to 9 months. In terms of collateral and other securities, about 63% of portfolio is secured by hard collateral and in addition all loans have guarantors (suretyship). "Home" loans are guaranteed with mortgage (purchased apartment/house). The purchased assets (tractors, agricultural machines, equipment etc) are also pledged.
Mission
The Mikro Kapital Moldova's mission is:
We support local businesses by offering our products and services in every locality of the country.
We encourage and financially support micro, small and medium-sized entrepreneurs to improve their living conditions, create new jobs and develop according to the proposed goals.
We are in step with development in the regions we operate. We promote efficiency and innovation.
We are a reliable partner that continuously invests in its employees, that contributes to their development, that always treats its customers and partners with respect.
Vision
To be a leader in the Financial field by ensuring a favourable ecosystem for the company's employees, customers and partners. The main objective is to respect mutual benefit, based on trust, responsibility and the growth of a strong team, which will bring added value for all.
Impact
Although Mikro Kapital Moldova does not provide loans to poorest population segments, lending to micro and small entrepreneurs has a strong economic and social aspect. The micro and small companies in every society make the backbone for a sustainable development. By offering transparent access to finance, we contribute to business development in the country, its growing and diversification. These segments of clients provide jobs to majority of active population. This is extremely important for economies in development like Republic of Moldova, where the emigration is a huge problem. By providing loans, the company supports businesses not only in urban areas, but also in rural areas, where the development has been either stuck or regressed.
Besides loans to entrepreneurs, Mikro Kapital Moldova provides housing loans (16% of loan portfolio). This is another key social aspect of our activity. The product "Home" is especially designed for people working abroad, but "dreaming" to own an apartment/house and return someday in-home country.
At September 2020, female clients represent 41% and rural clients about 54% of total number of clients. Also, the loans to agricultural sector count for more than 40%. About 64% of company's gross loan portfolio is managed by branches other than those located in capital city.
COVID-19 Update
The Covid 19 pandemic affected our company as well. At end of March 2020, the company started to do rescheduling (on a case by case) for clients. The clients benefitted of deferral/postponement of payments for 3 months in general. The outstanding amount of rescheduled loans because of Covid 19 reached about 62 mln MDL (about 3.2 mln EUR or 20% of GLP). However, after deferral period, about 80% of those loans have been paying on time, with only 1.25% in PAR>30.  
Because of COVID 19 some potential lenders decided to postpone the due diligences. However, even in such difficult period, MIkro Kapital Moldova succeeded to establish cooperation with international lenders Agents for Impact, Lendahand as well with two local banks.
Management team
The management team of Mikro Kapital Moldova is relatively young, but experienced. The CEO, regional manager/branch managers came from Microinvest (the biggest NBFI from Moldova) and Procredit and have stayed with our company from the beginning.
Mr. Sergiu Turcanu, CEO, 33 years old. He has been with Mikro Kapital Moldova for more than 6 years and is the company's CEO since May 2017. He graduated the Moldova's State University of Economics, faculty Economics, Finance and Banking. After graduating, in 2008 he began his career at ProCredit Bank Moldova as a credit expert. Then he continued the career at Microinvest. In 2014 he joined Mikro Kapital Moldova's team as a credit expert, then becomes director of Chisinau branch in 2016.
Mrs. Natalia Chitoroaga, 41 years old, is the company's CFO from January 2018. She has been with the company for 5 years.  She graduated the Academy of Economic Studies of Moldova with a degree in Finance and Insurance. Started her career at the Treasury under the Ministry of Finance of the Republic of Moldova. She has gained extensive experience as a chief accountant in manufacturing, service and trade companies. Natalia joined Mikro Kapital Moldova in September 2015 as the chief accountant and later became CFO.
Mr. Andrei Popa, Internal Auditor. He has 36 years old and joined Mikro Kapital Moldova in 2018, being responsible for implementation and developing of internal audit activity, as per group standards.  He graduated Academy of Economic Studies of Moldova in 2007 and then joined ProCredit Bank team, as Junior Auditor. Then he continued his career as internal auditor in BCR Chisinau Bank (part of Erste Group) and later in Orange Moldova (mobile operator), being on position of Internal Controls responsible, Risk Management officer and later Senior Auditor.
Mrs. Inna Edu, regional manager North, 33 years old.  She joined Mikro Kapital Moldova in 2014 as branch manager in Balti. Since start of 2018, Ina is the regional manager North, covering Balti, Drochia, Edinet and Soroca branches. Between 2008-2014, she worked as loan officer and then credit analyst at ProCredit Bank. Ina graduated in 2008 the Moldovan State University, Faculty Economics, licensed in Business and Administration. She also obtained master's degree in financial management at the same university.
Mr. Constantin Girleanu, regional manager South, 36 years old. He joined Mikro Kapital Moldova since the first year of operation, in 2013, as loan officer. In 2018 he was promoted to branch manager of Chisinau branch. Since 2019, Constantin is the regional manager South covering Chisinau, Comrat and Cahul branches. He started the career at Moldova-Agroindbank in 2007 as loan officer. Prior to Mikro Kapital, he worked for 2 years (2011-2013) in Microinvest as loan officer and lately as branch manager. Constantin graduated the Academy of Economic Studies of Moldova in 2006.
Highlights or Awards
The company was awarded in 2018 year the Notorium Silver Award, for the best-known company in the sector. The public voted on line. 
About Republic of Moldova
The Republic of Moldova is a small lower-middle-income economy. It is bordered by Romania to the west and Ukraine to the north, east, and south. The capital city is Chisinau. The country's population counts for about 3.5 mln people. Its area is about 33.8 thousand sq.km.
Although it is among the poorest countries in Europe, it has made significant progress in reducing poverty and promoting inclusive growth since the early 2000s. The economy has expanded by an average of 4.6 percent annually in the past 20 years, driven by consumption and fueled by remittances. However, the performance has been repeatedly hindered by the unfavorable global situation or by poor climatic conditions. The country's GDP is about 12 billion USD and the GDP per capita is 3.4 thousand USD. The annual inflation rate remains within the National Bank's policy range of 5.0 percent ± 1.5.
With a moderate climate and productive farmland, the agriculture sector has an important role in Moldova's economy, which overall productivity is very low: 10.1% of the GDP and employs nearly 32% of the workforce (World Bank, 2019). Of the agriculture work force, around 25% are directly employed by agri-enterprises, while the other three-quarters are classified as self-employed (FAO). The secondary sector (manufacturing, food processing, textile, footwear etc) represents 22.7% of the GDP, employing 16.6% of the active population. The GDP structure is progressively turning towards services, to the detriment of heavy industry and agriculture. The tertiary sector now represents nearly 55.4% of the GDP, employing half of the workforce (51.4%). It is driven by the insurance, legal consultancy and telecommunications sectors. The ICT sector is also growing.
In 2019, the official unemployment rate in Moldova was about 3% - quite low, but the emigration is a mass phenomenon in Moldova and has a major impact on the country's demographics and economy. It was estimated that 600,000 to one million Moldovan citizens (almost 25% of the population) are working abroad.
| | |
| --- | --- |
| Company name | Mikro Kapital |
| CEO | Sergiu Turcanu |
| Founded | 2013-01-01 |
| Location | Chisinau, Moldova |
| Sector | Financial services |
| Turnover | €1,600,000 |
| Employees | 59 |
Impact of this project
With this investment 5 jobs are created
With this investment 250 people are reached
About the investment
| | |
| --- | --- |
| Type | Local partner investment |
| Issuer | Mikro Kapital |
| Funding target | €415,000 |
| Annual interest | 5.00% |
| Maturity | 36 months |
| Repayment period | Semiannually |
| Currency | EUR |
| Terms and conditions | Show |
| Note terms | Download |
| Information document issuer | Download |
About the risks
What are the risks of investing money?
The risk level depends on the specific project. Local partners cover the risk of currency exchange rates and defaults on Local Partner investments. They do this by maintaining financial reserves for this purpose. Aside from that, there is an option to claim their equity if needed. While these measures are intended to minimize the risk to investors, our local partners face risks of their own that could affect their ability to secure your investment. These include - bankruptcy - currency exchange rates - fraud - operational risks - political and regulatory changes - natural disasters or epidemics.
With direct investments, risks of default are not covered. As the risks are higher, so are the interest rates.
There is also some operational risk at Lendahand. An example might be that Lendahand is unable to find shareholders to finance their activities. In such a case, Lendahand will handle outstanding investments at the best of its ability. At the same time, our ability to legally address non-payment from local partners becomes understandably difficult.
How does Lendahand minimize the risks?
Every local partner must share our social mission to ensure local entrepreneurs can access affordable financing, allowing them to grow their business. Local partners must also have a 'track record'; they must have proven themselves as a reliable credit provider for SMEs.
For instance, this means a solid credit portfolio and enough buffers and equity to compensate for unexpected downturns. We also check the organizational structure of the portfolio company and how robust their (internal) procedures are. Finally, the investments must be in proportion to the total balance of that portfolio company. A healthy balance between effectuating influence and being independent is crucial. If you would like to receive more information on the financial indicators we employ, please contact us via info@lendahand.com.
When currency exchange risks become too high for a local partner, Lendahand will urge the local partner to cover these risks. In some scenarios, the local partner is contractually obliged to comply with these demands.
Lendahand always conducts due diligence when companies request funding. The results can be downloaded on the project detail page. However, this analysis is not investing advice.
Does Lendahand provide a guarantee?
Usually we don't. Local partners take care of the repayment, even if (some) entrepreneurs are unable to do so themselves. If the local partner is for some reason unable to repay then there is a chance of partial or full loss of your money. For this reason, Lendahand only selects financially solid partners based on strict criteria.
For most direct investments, there is no guarantee. However, currency risks are covered.
Sometimes, and only for some direct investments in Africa, our partner Sida, part of the Swedish government, will guarantee a maximum of 50%. Read here more about guarantees with Sida. Projects with Sida guarantees are indicated explicitly on the project page.
Does Lendahand have a license or exemption?
Yes. The Dutch Authority Financial Markets (AFM) has provided Hands-on B.V. (with trade name 'Lendahand') in September 2016 with an investment firm license in accordance with article 2:96 of the Financial Markets Supervision Act (Wft). Placing orders on Lendahand's website is therefore an AFM regulated activity. Lendahand also meets its minimum capital requirements following its license as required by De Nederlandsche Bank (DNB).
Lendahand uses an exemption from an approved prospectus that is available up to EUR 5 Million per year. 
How safe are my personal details?
We adhere to strict safety requirements concerning private and payment details. All sensitive data is sent through an encrypted connection (https). Also, information is stored (encrypted) in a secured facility provided by AWS: the world's largest hosting service. A secured connection and multi-factor authentication can only retrieve customer documents.
What happens if the local currency devaluates?
Our local partners and companies bear the exchange rate risks. We settle the investments, redemptions, and interest payments in euro.
Does Lendahand use a third foundation fund?
Lendahand works with Intersolve EGI: a Dutch financial institution specializing in payment settlement and electronic money. To be able to offer these financial services, Intersolve EGI must comply with the applicable financial legislation. Intersolve EGI is therefore supervised by De Nederlandsche Bank (DNB) and the Netherlands Authority for the Financial Markets (AFM) and owns a license to act as an Electronic Money Institution (and therefore also has a license as a Payment Institution). Your money will be deposited on a protected and secure bank account until the project you have invested in has been fully funded. Intersolve has no access to these funds. Once the project is fully funded, the money is transferred to the local partner or company in question.
What happens with my money if Lendahand goes bankrupt?
If Hands-On BV (containing the brand name Lendahand) went bankrupt, trades between Lendahand and payment service provider Intersolve EGI would cease immediately. Intersolve will then transfer the funds in your wallet to your bank account (Note: if at this time the project you have invested in has been fully funded and the money has thus been transferred to the local partner, these funds will not be transferred back to your bank account). Intersolve will then, in consultation with a trustee, handle all repayments between the investors and entrepreneurs until the final repayment of the last project has taken place.
Additionally, Lendahand is part of the investor compensation scheme (ICS). This scheme aims to compensate individuals and small businesses with trusted money and or financial instruments (such as notes or options) to a licensed bank, an investment firm, or a financial institution. In case the financial firm is unable to meet its obligations arising from claims related to the investment service (in other words, if Hands-On BV is not keeping track of the acquired notes by investors in the Wge depot correctly). The ICS guarantees an amount of up to €20.000 per individual. For more information, go to www.toezicht.dnb.nl/en/2/50-202210
Why is Intersolve EGI handling my money?
As part of the AFM license for investment firms, it is required that operational activities carried out by Lendahand (maintaining the website, contracting of local partners, legal issues, etc.) are strictly separated from financial transactions (payments made through the website). Intersolve takes care of the costs. This collaboration offers you more security since your money is placed on a protected bank account immediately after making your payment.
What happens when a local partner goes bankrupt?
When a local partner goes bankrupt, there's a chance you'll lose (part of) your money. Lendahand will try to recover outstanding payments, but the success rate is limited in such situations. For you, as an investor, there's no possibility of taking action against the financial institution. Therefore, it is recommendable to choose several different projects.
About Mikro Kapital
| | |
| --- | --- |
| Portfolio Overview | €16,529,167 |
| Leverage ratio | 25.16% |
| Write-off ratio last 12 months | 0.20% |
| % investment amount in arrears (>90 days) | 2.43% |
We have already contributed for Mikro Kapital 5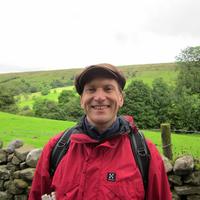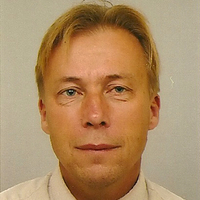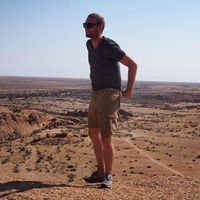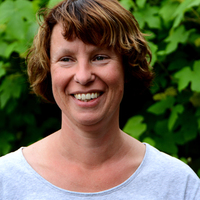 + and another
880
investors