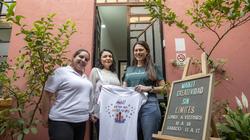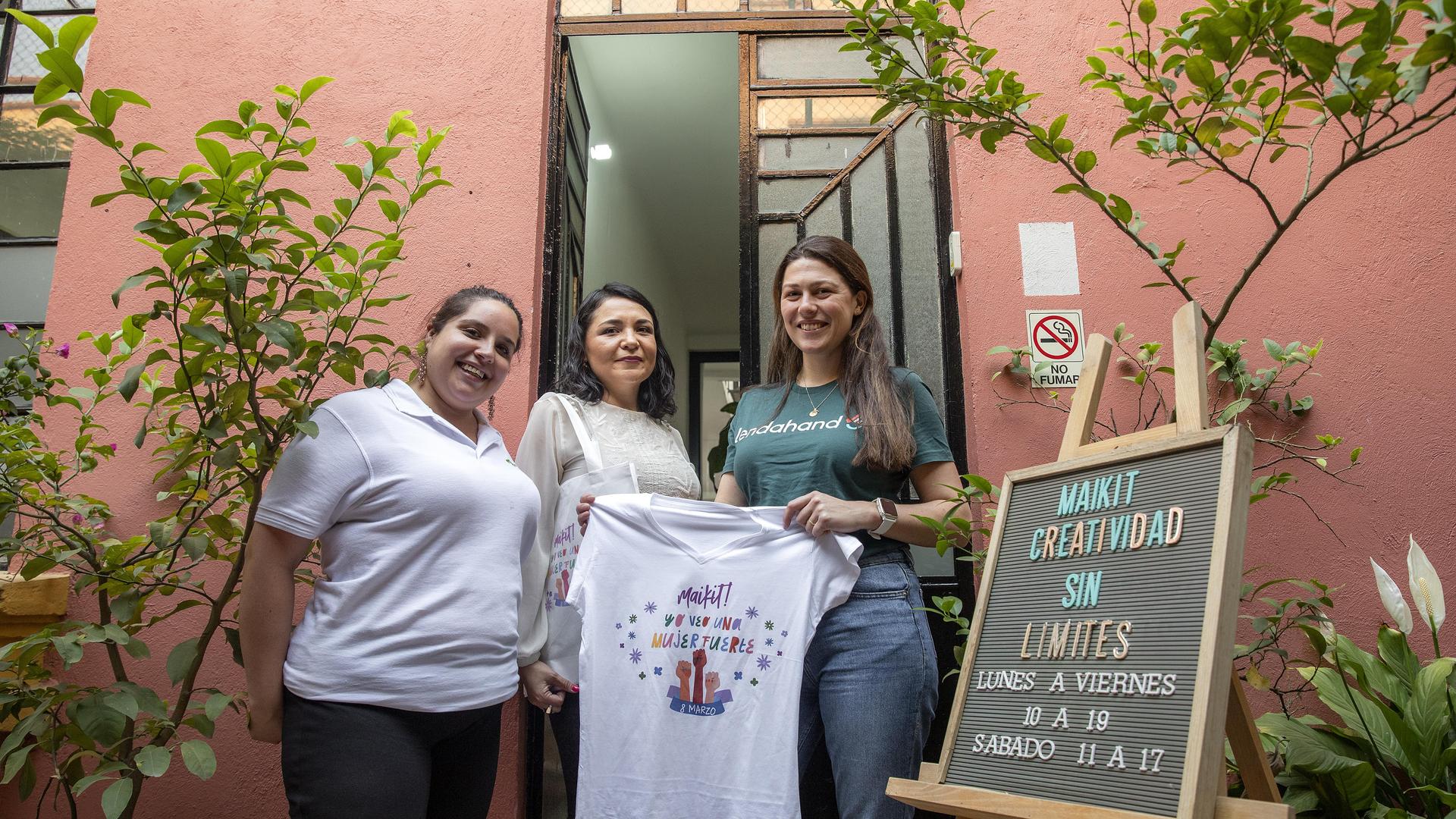 On the Road with Creze in Mexico City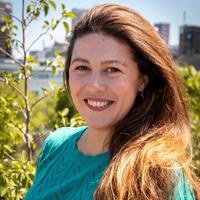 Written by Lynn Hamerlinck on 15 August 2022
It's around 8 AM on Wednesday April 6th 2022. Martha and the team are ready to hit the road when I arrive at the Creze co-working space in Mexico City. We're visiting two of their clients today and should get going, keeping the city's traffic in mind.
Creze has been raising funds on Lendahand for a year, mobilizing 2.5 million euros for their SMEs. The digitized financial institution started its activities to help small companies grow, create more jobs, and boost the Mexican economy.
On our way to meet the first client, Martha tells me what it's like to work at Creze for her. She's been with the company for three years and is responsible for customer relations and partnerships. Since the pandemic, the team of 75 people has been working from home 99% of the time. Every team has two contact moments daily, and this new situation has shown to be more productive. For those who want or need to, there's a great co-working space available in the city.
First Stop: Eduardo's Display Factory
In a narrow cobblestone street, huge industrial doors are hiding all clues of what could be behind them. When they slide open, the noise of heavy metalworking greets us.
We walk through the workshop and go up two flights of steep stairs to get to Eduardo's office. His company designs and manufactures point of sale materials and advertising displays.
Like most entrepreneurs, Eduardo found his way to Creze via his broker. Only 30% comes to the Creze platform organically. 1.5 years ago, Eduardo needed credit for the first time to buy a new printing machine. Today, he uses credit as working capital to purchase the necessary equipment to manufacture client orders.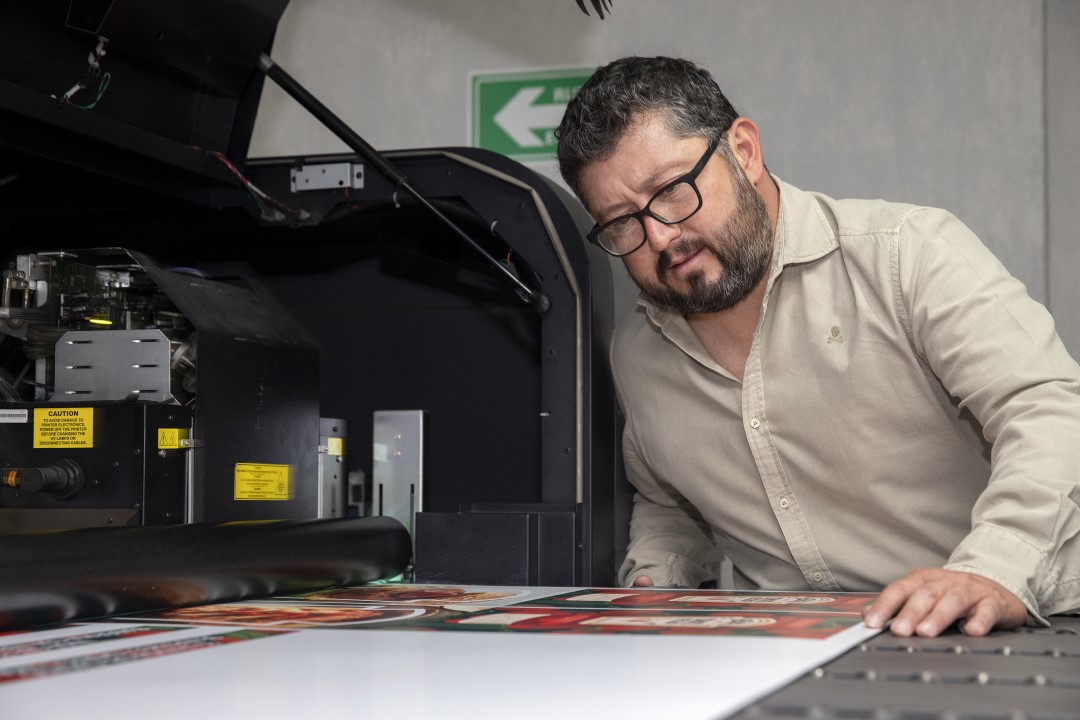 Entrepreneur Eduardo demonstrating the company's newest printing machine
The biggest advantage for him was that Creze didn't require him to present extensive credit history. To become a client of Creze, entrepreneurs need to be in operation for at least 6 months, and if they can't show a credit history yet, a savings or collateral guarantee is sufficient for them to be eligible for a loan. It takes up to four days from the entrepreneur's first call with a Creze agent until the disbursement of their loan.
"Even if it seems old school, the personal approach of Creze has been a big advantage for me," Eduardo says. "It allows us to build a strong relationship and evaluate better terms for my credit each time. This is the best way to work for me at the moment."
Banks weren't an option for Eduardo as he couldn't present a credit history, and Mexican banks are stringent and risk-averse towards small companies. Working with Creze, Eduardo can build up a credit history to get better financial conditions in the future.
Eduardo's Biggest Challenge: The Price of Raw Materials
"Mexican SMEs struggle most with the increasing prices of raw materials. The prices doubled overnight, making it difficult to produce orders at the price we sold them." Eduardo explains how SMEs have suffered from the unstable market due to the COVID pandemic, politics, war, and lack of investments from big corporations. He hopes the situation stabilizes soon.
Eduardo's Key Word: Flexibility
With his business not having a high or low season, flexibility is key for Eduardo. Clients often require last-minute changes to the design of their order, and sometimes orders take up so much space that he needs to rent a garage box for extra storage. Only with proper capital available, he's able to operate and grow.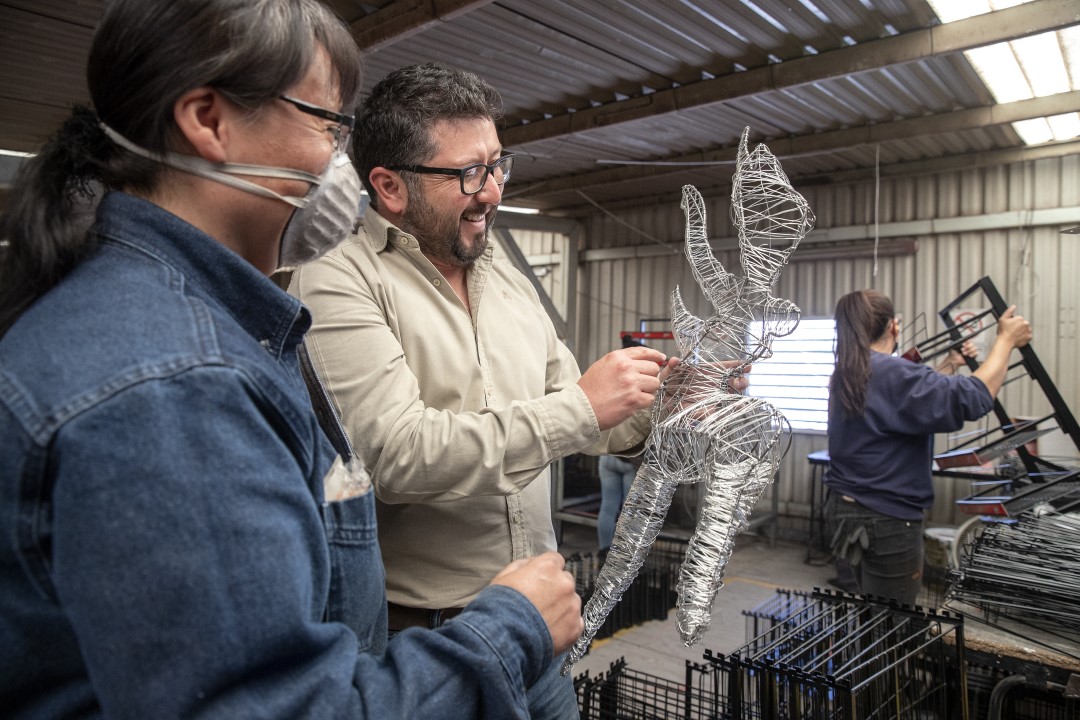 New advertising displays and orders in the making
As his company is growing, he is able to employ more people long-term and is now even building a new warehouse to stock all of their products and materials for the production of displays.
Second stop: Dinora's Arts & Crafts Company
From selling craft materials on Facebook to running a successful webshop and company, access to credit played an essential role for Dinora when she left the corporate world to become an entrepreneur. Her company 'Maikit' sells products to creatives looking for textile and handicrafts materials and printing machines.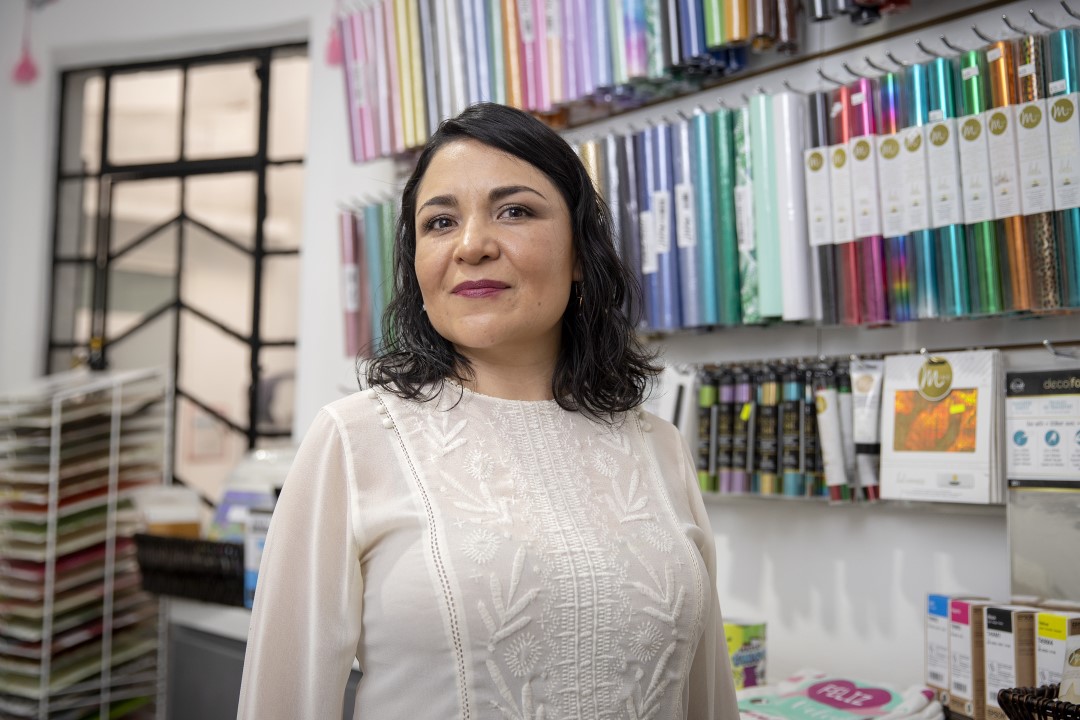 Dinora in her Mexico City office and shop
After six months of business, Dinora was able to hire an assistant to help out with invoices, client calls, and administration. Today, a team of 8 people is working at Maikit. There's an e-commerce and community manager, a machine specialist responsible for giving workshops to potential clients, someone who takes care of after-sales, and project manager Tairon (picture below), who changed his career from being a barber to joining Maikit two years ago.
While looking for credit to open her second store, Dinora found her way to Creze after seeing an advertisement online. She sent them a message, received a straightforward email with an online application form, and received her first credit in her bank account only two days later. At the time, Creze was one of the best options for her since banks were not open to giving credit to new entrepreneurs.
"We've been working together for 6 years, and I now have a personal assistant at Creze who's always happy to help me with business and financial questions," Dinora says. "I use the credit to buy products and stock. Having working capital is the most important thing for me. And as my company is evolving, my credit needs and terms are too."
Being an entrepreneur has been a journey with highs and lows for Dinora. Due to the pandemic, she was forced to close three out of four stores and lay off a couple of employees. Her company's focus is now to strengthen their customers' product knowledge during workshops and appointments - which has been effective on sales numbers - and to make more online sales.
Dinora's Key Word: Adaptability
"The first question clients ask before buying is 'What can I do with this?'. We used to sell a lot of stationery, but now clients are looking for tools they can make an income with," Dinora explains. "The market changes constantly. We have to be on top of our offerings and be agile enough to adopt new ways to sell our products, meeting our customer's expectations and demands."
Dinora's Biggest Challenge: Gender Equality
Even as an experienced entrepreneur, Dinora still encounters barriers to being a female entrepreneur. "It goes from having a voice in external meetings to having to show much more numbers and proof of good governance before people believe in your business," Dinora explains. "There are still a lot of biases about female entrepreneurs."
She aims to show women that it is possible to grow a business and inspire them to do so. For International Women's Day, Maikit gifted all their clients a goodie bag with a specially designed mug and craft products.
Most of Maikit's clients are women looking to generate extra income with handicrafts, but they often lack the financial resources to buy their first plotter or printing machine. The machines are expensive, and since Dinora can't offer her clients installment plans, she's been thinking of telling her clients to work with Creze. With a small credit, her clients can get started, and she can sell her machines. A win-win scenario for everyone.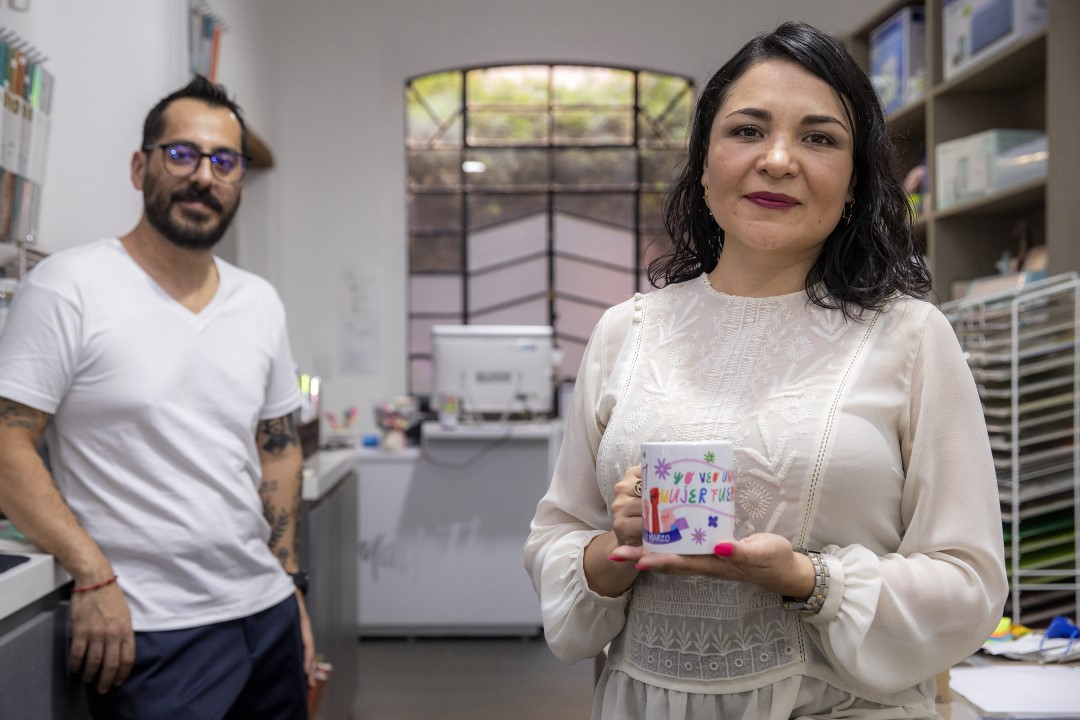 Owner Dinora and project manager Tairon with the mug from their International Womens Day campaign
I couldn't think of a better way to wrap up the day than having the three of us - Martha, Dinora, and I - discuss the needs of female entrepreneurs in Mexico and come up with opportunities to empower them.
Watch Martha's video message to the crowd on our YouTube channel here.
Like Dinora and Eduardo, many other entrepreneurs get the support they need to grow their business thanks to loans such as those from Creze. You can support their work by investing in their projects on Lendahand and on top of modest interest rates, receive a social return on your investment. Have a look at our projects page here.