Lendahand Blog
Lendahand blog on Symbid platform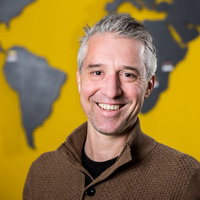 Written by Peter Heijen on 22 September 2015
Lendahand are familiar faces here at Symbid following their first funding round, successfully raising €60,000 from 48 investors in 2014. Now they're back after growing exponentially in the last 6 months and this time they mean business. In fact, they've already raised over €240,000 in under 2 weeks!
Get our newest blog posts straight to your inbox
Enter your email below to receive an email every time we publish a new blog post.